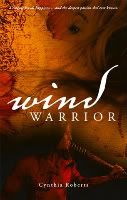 So I know I've been AWOL for about a month now and I promise an explanation later! But for now it's time to tour with the lovely author Cynthia Roberts and her new Historical Romance novel Wind Warrior. And what makes this tour huge is the amazing giveaway prizes that are being offered which you could win by leaving a
comment under my post and being a follower (these are the musts to qualify to be a finalist)
! For extra entries you can:
~Tweet the following text:
Wind Warrior by Cynthia Roberts A story of longing, wanting & a love so strong it conquers human evil. On sale now at Major Book Retailers
~Post the same tag on your Facebook and/or Myspace Profile
~For myself personally I will give an extra entry (for you to be chosen as one of my finalists) if you give me a fact based around the Iroquois Tribe (since this is the first book in Cynthia's Iroquois Series)
This contest will run from September 1st until September 30th. And guys n dolls this contest is international. We have blogs participating from all over the world!! Once I randomly choose my five finalists I will submit my Fab Five to Cynthia and she will randomly choose the winners. A lot of great blogs are participating and you can enter on any, all or just one for a chance to win! Have we peaked your interest yet? If not just get a look at these fabulous prizes:
Jewelry, a romantic picnic basket for two, chocolates ( every womans weakness), and gift cards!! Honestly what more could you need (; Well besides the man that is!
So enter away, spread the word about Cynthia's phenomenal new book Wind Warrior, and I'll keep my fingers crossed that the winners come from my blog! Hey who knows maybe a little Native American magic will pass this way! And for more information on Cynthia's new novel Wind Warrior or the giveaway you can check out her website
here
!
LOL=Lots Of Love