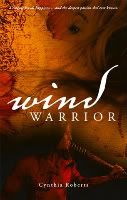 So the final winners have been posted via Cynthia Roberts and I'll just reiterate her email here. Although we didn't win big ): I'm still very excited about the interest that was generated for Wind Warrior, Cynthia's fantastic new novel. I personally have just finished and absolutely adored the way the book was written. But here is Cynthia's email on the winners:

Tabulations are in and the grand prize winners chosen from all of your entries are as follows:
Kara Piehl - Basket for Two - from the Book of Secrets Blog
Barbara Platt - Godiva Tier - from the Shibley Smiles Blog
Jan Herberger - Necklace - from the Intense Whisper Blog
Melissa Barnes - $25 Amazon Gift Card - from the Simply Stacie Blog
The 5 hosting blogs chosen as the grand prize winners are:
Candace Redinger - Candaces Reading Blog - Basket for Two
Christie - The Fiction Enthusiast - Necklace
Aleksandra Nearing - Busy Working Mama - Godiva Tier
Carla Costa - Cuidadocomodalmata - $25 Amazon Gift Card
Yvonne - Divas Book Case - $25 Amazon Gift Card
I will contact your finalist winners to let them know of their winnings and to request their individual delivery addresses.
Again, my sincerest heartfelt thanks for taking the time to participate in my first blog tour. Your support has been so deeply appreciated. It is my hope the benefits far outweighed the few kinks that popped up along the way. I would love to do this again when Book 2 of my series - Captive Heart is released.
And we can't wait for book 2 Captive Heart. Thank you Cynthia and I look forward to reading the next in the series!
LOL=Lots Of Love