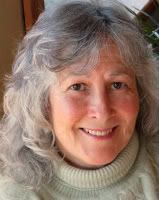 Bio Information:
Robin Maxwell grew up in New Jersey, graduated from Tufts University School of Occupational Therapy, and practiced in that field for several years before moving to Hollywood to become a parrot tamer, casting director and finally a screenwriter. Working for the major studios and networks she wrote comedy, drama and even feature animation for Disney. Her credits include "Passions," a CBS movie of the week, starring Joanne Woodward.

But somewhere along the line, the fifteenth and sixteenth centuries, and women "ahead of their time," became Maxwell's private obsession. In April of 1997 her first novel, the award-winning SECRET DIARY OF ANNE BOLEYN was published and is now in its 22nd printing. She followed with THE QUEEN'S BASTARD (1999), the Los Angeles Times bestseller VIRGIN, Prelude to the Throne (2001) and THE WILD IRISH, a novel of Elizabeth I and the Pirate O'Malley (2003) that together form her "Elizabethan Quartet."
TO THE TOWER BORN (2005) took Maxwell back a century to delve into the lives of the early Tudors ancestors for the mystery of the lost York princes, and MADEMOISELLE BOLEYN (2007) into the fascinating childhood of the heroine who inspired her career as an author. With her seventh novel, SIGNORA DA VINCI, the author left England and Ireland behind to explore the Italian Renaissance. She remains in 15th century Florence for the upcoming O, JULIET, an imagining of Shakespeare's star-crossed lovers.


The books have seen publication in England, Ireland, France, Germany, Italy, Greece, Turkey, Indonesia, Hungary, Portugal, Czech Republic, the Ukraine, Japan and all the Spanish-speaking countries in the world. Several books are in large print and audio format. She is busy adapting her novels for the screen.For more information visit her website here.
My Thoughts: Robin Maxwell has such an inspiring voice through her literature. I love the way she writes as though she has put herself in the characters shoes in that time period. She seems to transport herself easily through time and space in her novels. I've sincerely loved every book I've read by her to this date. (mark it down 2/1/2010) Which isn't always the case with authors writing numerous novels. If you haven't already please try to get your hands on one of her books. I think you'll really enjoy her view into history. And this is why I have chosen her as my first "Author of the Month".
LOL=Lots Of Love