Teaser Tuesdays is a weekly bookish meme, hosted by MizB of Should Be Reading. This week I'm reading a classic (which really needs no introduction): Pride and Prejudice by Jane Austen. This is actually one of my favorite books from high school. And now being older I've decided to reread the novel. I think it is so interesting how a persons interpretation of a book changes with age!So without further ado here's my teaser for the week!
"About the middle of the next day, as she was in her room getting ready fora walk, a sudden noise below seemed to speak the whole house in confusion; and,after listening a moment, she heard somebody running up the stairs in a violent hurry, and calling loudly after her.She opened the door and met Maria at the landing-place, who, breathless with agitation cried out---
Oh my dear Eliza!"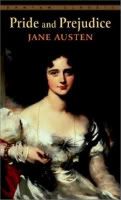 ~pg. 152 Pride And Prejudice by Jane Austen
Let me know your thoughts on classics, maybe even whats your favorite! And as always I look forward to seeing everyones teasers for the week!
LOL=Lots of Love